Avis-Budget Car Rental Fuel Scam, Unresponsive Customer Service and Environmental Dangers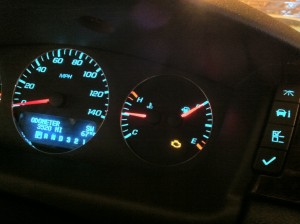 Avis Budget Group Rental Fuel Scam and Environmental Dangers
Avis Budget Group Rental Car is scamming the public by charging inflated prices ($7.98 per gallon in our situation) and upon car return insisting to customers that fuel level is not totally full. The car is brought back and refueled to "top-off" level and customer charged for up to two more gallons (1.75 gallons in our situation).
Not only is this bad business but environmentally this is unsafe. The Healthy Air Campaign in Oregon states:
Each time a car is topped off, the space at the top of the tank that contains harmful fumes is filled with gasoline and the fumes are pushed into the air. Those fumes contain benzene, which has been linked to cancer and more specifically leukemia. There is no evidence that a safe level of exposure to benzene is possible. Any exposure is a danger!
Also see the United States EPA "Don't Top Off Your Gas Tank"
Lessons/Takeaways to be Learned from Unbelievable Episode
Having been in the hospitality industry as an owner-operator of hotels for 25 years and now an undergraduate business school educator having taught Service Marketing and Marketing Management, I am totally dumbfounded by this occurence for reasons including:
Successful High Performing Organizations [especially in a service industry] create mission, vision and value  statements to create a "culture" whereby customer concern and strong ethics are paramount. The treatment and practice of what my wife and I encountered is in total contradiction to Avis Budget Groups' statements available online.
The national customer service call center protocol of a huge Fortune 500 company (#411 in 2010) will not respond and appears to have both  little empathy and empowerment to make an unsatisfied customer "whole" again.
Avis Budget Group is being "penny-wise, dollar-foolish" knowing that creating animosity for a few additional dollars among customers can (i) have huge long-term detrimental impacts especially in today's social media climate, (ii) "Bad News" travels 10 times faster than good news traditionally, and (iii) in breaking down a service encounter into its "Moments of Truth," creating a positive experience in the last interaction (i.e.car return/billing) is a vital step in assuring repeat business and loyalty.
Disrespect, Obnoxious Attitudes and Total Defiance
My wife and I had one of our worst travel experiences ever with the Avis Budget Group yesterday. We returned a car with a full tank of gas (needle clearly on full line) at Budget/Avis in the Richmond, VA airport location [see photo]. Both the employee processing returned cars and City Manager, Leo Castro, insisted that it was not returned full and that they were going to need to take the car back and refuel to determine what was owed.  The charge per gallon was $7.98 on 2/28/11 [picture below]. Additional pictures are provided within this post of (i) the fuel tank needle [above], City Manager refusing to have picture taken [below], and the $13.99 fuel charge on final bill [below].
National Customer Service Totally Unresponsive
I called Customer service (800-621-2844) and have gotten even more negativity and unresponsiveness. I called on Monday, February 28 in the  afternoon after returning to Atlanta and talked to Kenya in the Oklahoma City based national customer center (complaint #901094). I explained the situation and focused more on the mistreatment and disrespect than the $14 fuel charge. I asked to talk to a supervisor. After being put on hold Kenya came back and informed me that no-one was available as the supervisors were all busy. I asked to hold but I was told that I couldn't hold, as a supervisor would call me back. That was Monday afternoon, and now it is Tuesday morning and no-one has called me back. There was essentially no empathy, responsiveness and no one is empowered to do anything. [Ultimately 46 hours later I finally received a call back from a supervisor from Avis Budget customer call center in Oklahoma City.]